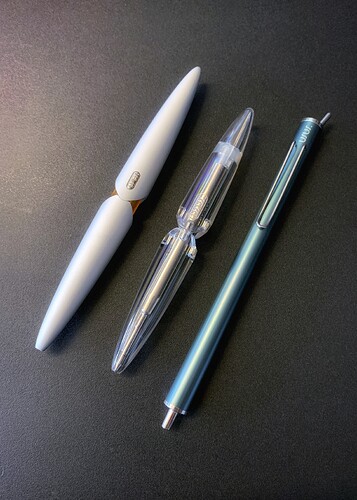 Writing tips stored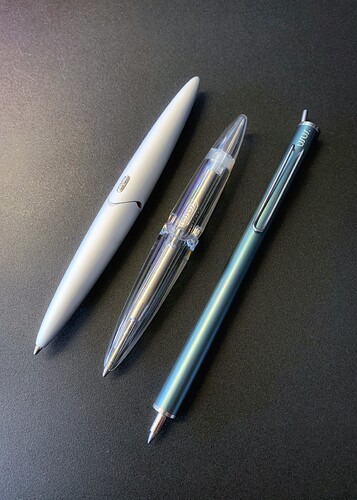 Writing tips deployed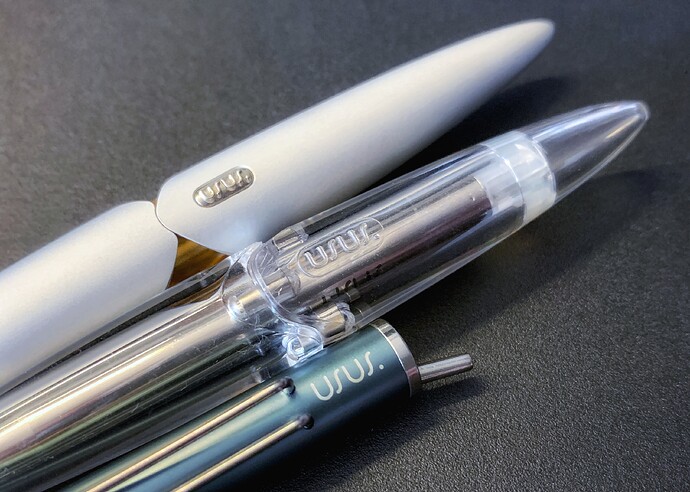 Close up shot
Based on the non responsive webshop, and zero stock online, it would seem that USUS has gone bust. Would love to be proven wrong. Anyone in Berlin who can try calling them?
By the way, I recently TRIED converting my Usus Pi toggle pen into an MP. My honest advice: DO NOT ATTEMPT!!!
My Schmidt 2006 couldn't fit thru the nose cone, so I tried again with a Parker Japan 0.5 cartridge. BAD. The eraser knock got stuck inside. Now I cannot fit a Parker cartridge anymore due to the blockage. Instead, I'm forced to use a shorter refill like a Pilot BRFN-30. You have been warned.