I followed a link from reddit to this forum here on Knockology
UPDATE:
there's also some interest also in the clear pilots. Let me catalogue and photograph everything and I'll probably use the auction format on here.
---
I have this large cache of mechanical pencils and would like them to go to a good home. I'm thinking $5 each for the Pentel Sharp and $10 each for the quicker clickers, with $5 combined shipping. I would include erasers and a tube of lead with each pencil. Thoughts?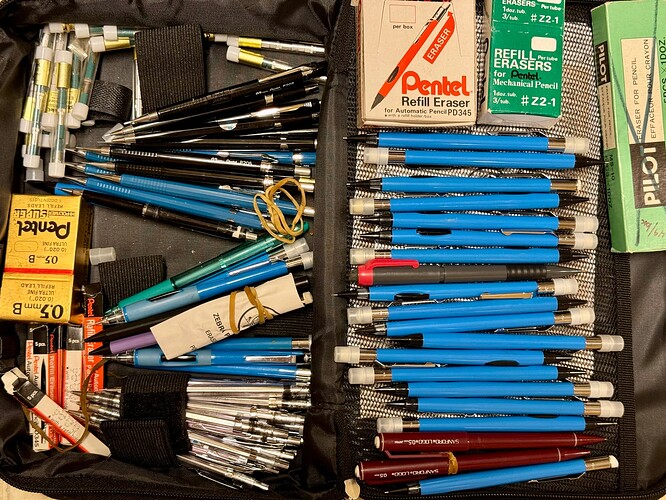 https://imgur.com/a/CqQUEwC