They look amazing but the 1st and 4th designs stand out to me
Awesome designs, love these 3d models. Approximately many polys does each model have? Rendered in Eevee or Cycles or other engine?
Spoke should contract you out to design for them.
I got Spoke vibes from the first one (left to right)
Yeah, definite Spoke 4 and 6 vibes from the first one on the left.
The 3rd one from the right has a bit of a Newman vibe.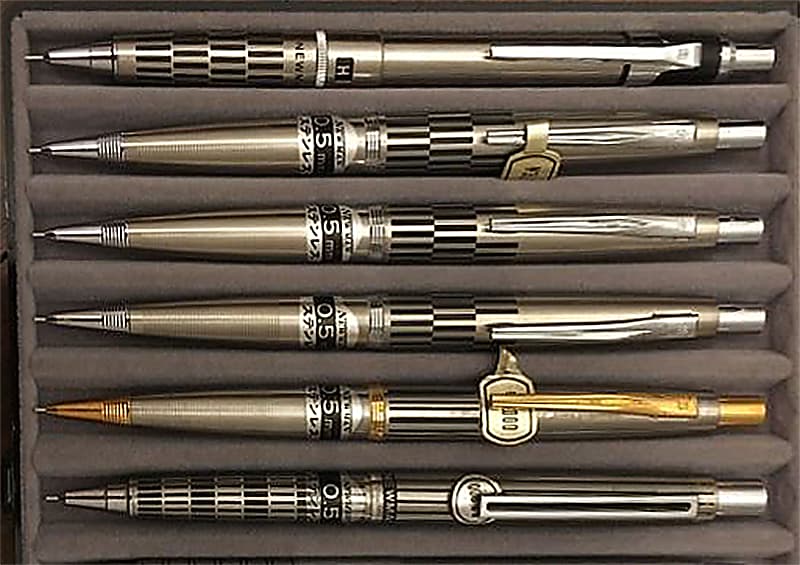 Thanks. Some are with 30,000 - 40,000 faces. Some are with lesss than 10,000 faces depends on the design. Of course knurling grip will need more. All rendered in Cycles.
Yes, Spoke and Newman have inspired me a lot. One of my daily tools is a Spoke 4.
That last one, at the bottom right… so… so… TOMBOW!
A faceted version of the SH-1500-LP.


Have you tried printing them and use a P20X mechanism?
I don't have a 3d printer, but anyway I think they will look and work best in metal
This might be a stretch but it almost feels like a blend between the KT Advance Upgrade and GG1K? Not sure if this was a double knock but it looks like it.
Love the look of this. If you could increase the thickness of the thinner lines by double, then make both etched into the grip… that would be a winner design for production!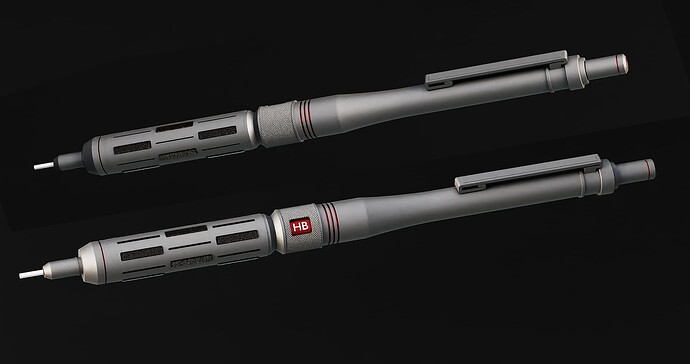 A Raybonche design together with Wilson's prowess? Would be perfect.
WOW, stellar piece right there.