Often mechanical pencils which mimic a wooden pencil are simple and cheap models, e.g. IMG_0029 | Wooden pencil like mechanical pencils (faux and o… | Flickr , altho sometimes they have auto-advance. This holds true also for Ohto's APS-180 (?) "Deluxe", but not for their APS-800.
Thanks to the massive Ohto auctions I was able to get a used example for a decent price.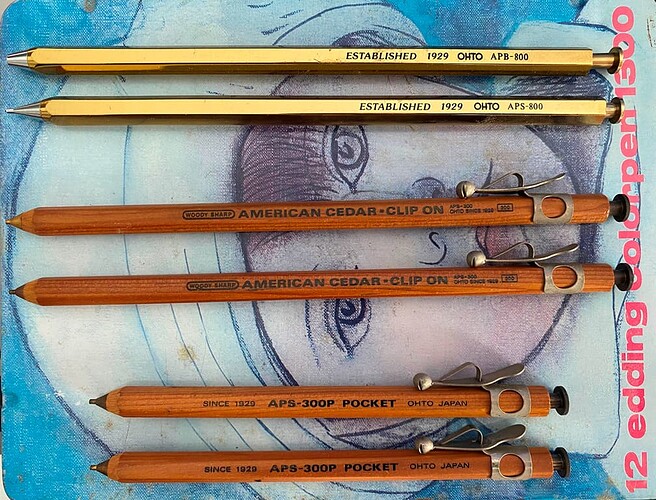 The APS-800 is quite substantial in terms of weight. I am not sure if it is an anniversary model. There is also a silver (color) version, which is super-rare.
The other wooden pencils in the lot are feather-lightweight, however. I guess they are also vintage, but Ohto still produces different wooden sharp pencils.