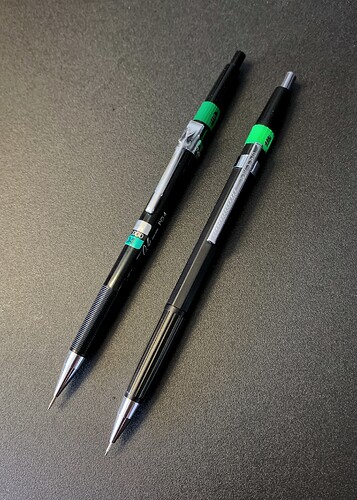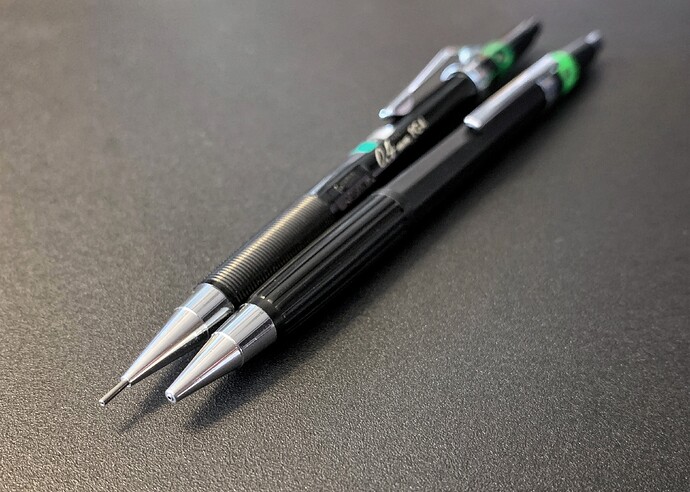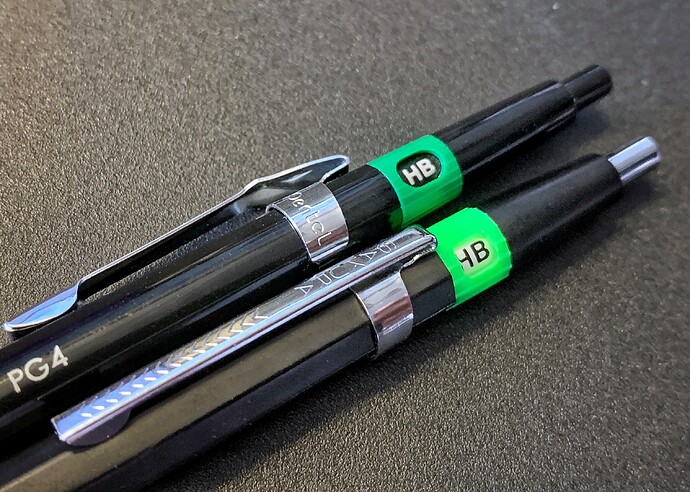 Seasoned collectors will be familiar with this doppelgänger: the Sakura Create TS-805. At a glance, the color and silhouette are a dead ringer for Pentel's Graph Pencil PG4, especially the green lead degree window.
What's different? Besides the more standard 0.5mm lead width, the Sakura is part of the Create line, ie it has a pipe slide tip. I did not manage to secure a boxed example but pictures online show the package. ones with a spare tip.
The grip is also different: PG4 sports concentric grooves while the Sakura's are aligned axially to the body.
Moving to the body, the Sakura is 8-sided while the PG4 has its characteristic 12-sided profile.
Lastly, the PG4 has the no-eraser, screw-down finial that prevents the black button from accidentally coming off. Sakura uses a conventional button over eraser design.
Any particular benefit to the Sakura over the PG4? I suppose the Create series' claim of '1 click writes over 800 characters' could be a selling point? But in honesty, I just like having them side by side for the fun of it.