Rotring specialists, I have a burning question deep inside me:
Come on, beyond the obvious example of rapidomatic x vintage rotring 500, in a 1990 Rotring 600 ad, "KOH-I-NOOR" appears under a RR600 FP.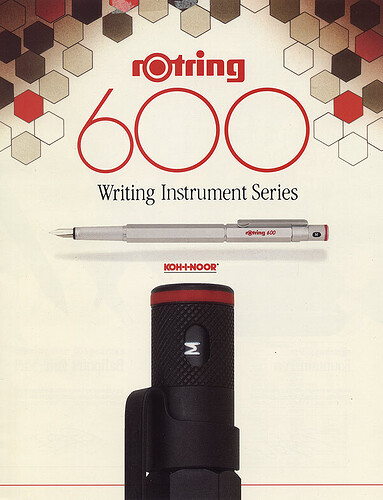 The draft of the ad shows some lettering but it's just a draft, + my eyesight sucks.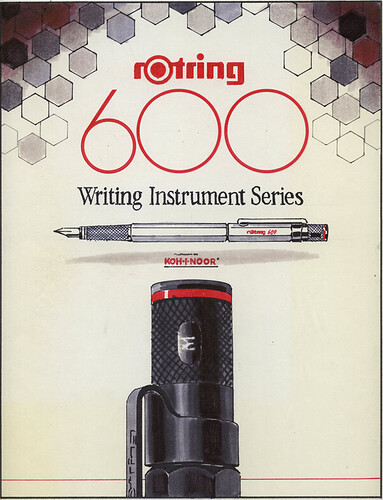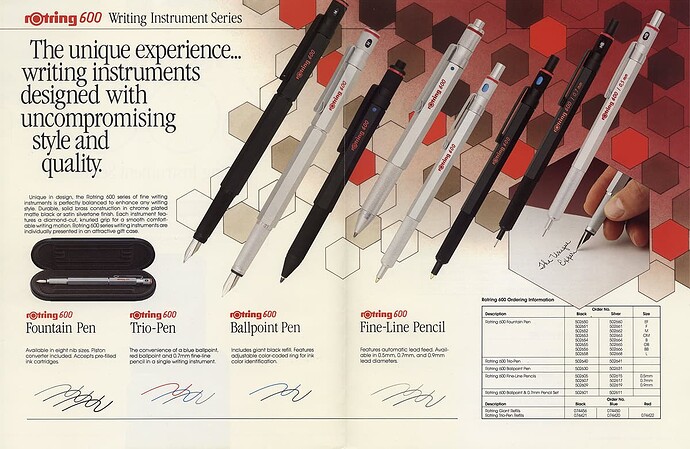 (inside)
I just never understood what's the deal with this, who came first? Was RR under KIN for a while? Did they partner up to come up with the design? Did RR own KIN? Maybe I'll send an email to both companies asking them about this.