So I've been buying some vintage fountain pens recently and they're absurdly cheap on yahoo auctions. I thought that there would be more problems with them (nib alignment, broken bodies etc) but no, they work fabulously. Just cleaning them is enough to get most of them running. The vintage Pilot nibs are as good or better than the new ones and are way cheaper.
My question is, why are there such heavy premiums on pencils why there aren't that many on fountain pens? Many pencils are selling at x10 the retail price back then, while fountain pens are, at most, x2, and many times x1 or x0.5 if you buy in sets.
Another way of rewording my question. Since when have there been such high premiums on mechanical pencils and would it be crazy to expect their prices to drop drastically in the future?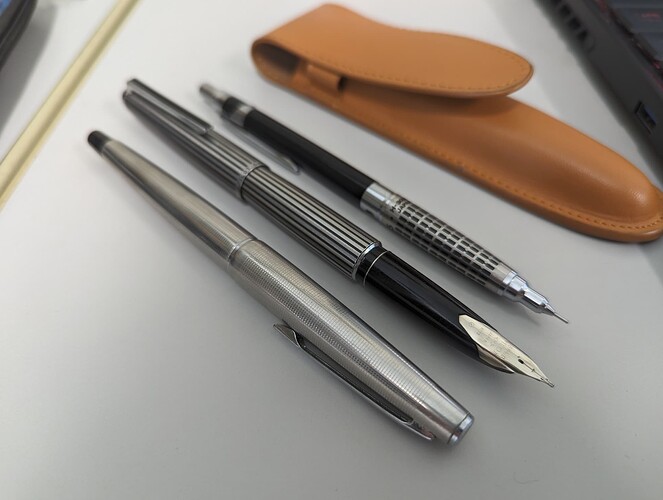 If I made my friends guess the most expensive item, none of them would choose the pencil