Dear Forumers,
Is it has somebody any informations about this mechanical pencil?
Thank you for your helps!
![IMG_20230305_180157|666x500](upload://wYCOU15e4HK6
nylAsV2vL9YyLuA.jpeg)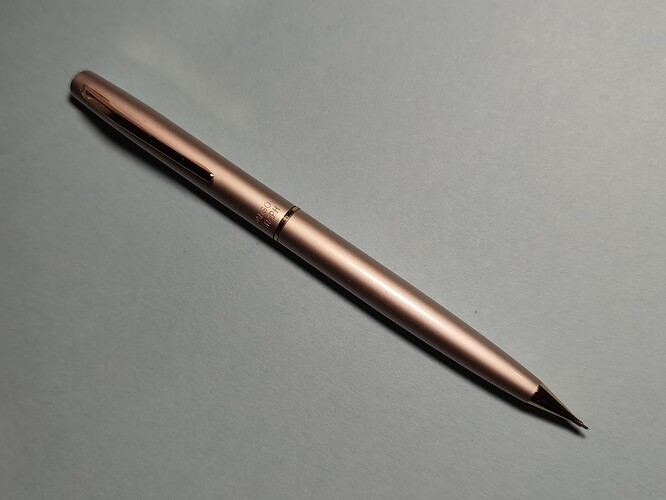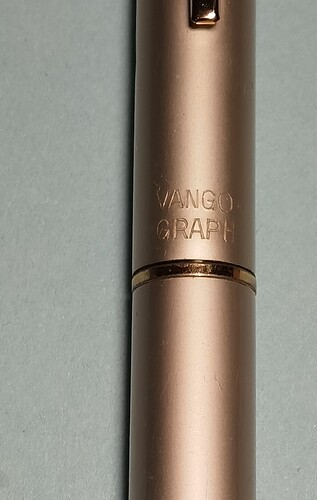 Pretty much new to me


Can you show us the internals? It's a twist propel?
Hi,
Thank you for your reply. I shot more photos from the pencil, but I couldn't took off better.
It has a propelling mechanism, like my old Monte Rosa the size of lead is 0.5. It has full aluminium alloy body.
With regards, Lupo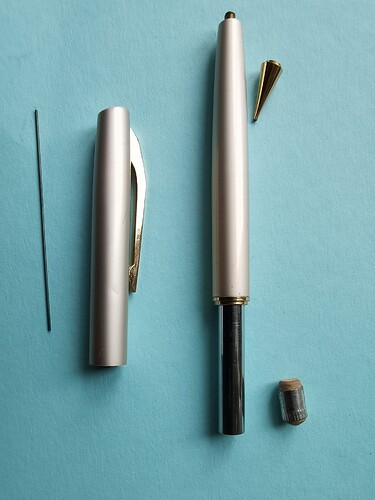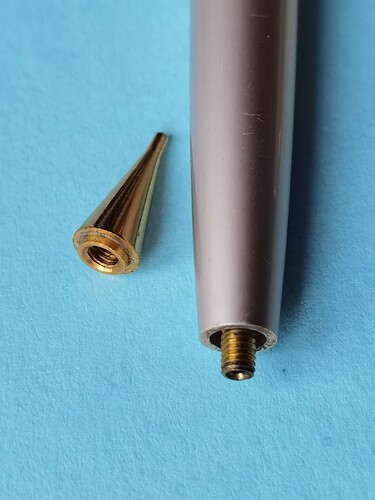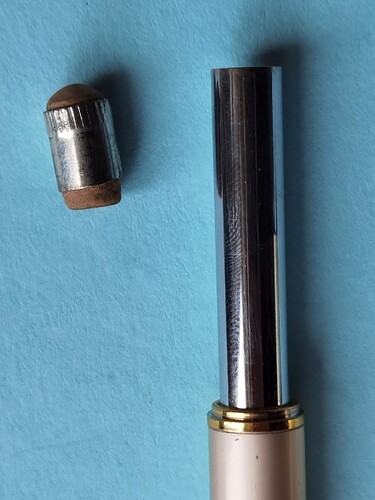 No real insight, just some bits and pieces from Googling. Seems Vangograph is a German brand. There are some auctions for its leads:
But look closer and you'll notice that the packaging is actually by Tombow. So it seems they work with Japanese brands.
Then, I noticed the design of the clip. From my own collection is a compact Newman twist pencil with a very similar clip and mechanism:
However, this Newman is 0.9mm. I'm not aware of any Newman 0.5 twist pencils.
Interesting, I have never heard of Vangograph … With the few entries in google it will be difficult to find out more about this company, I am afraid.
I tried to find informations, but the searching always be dead-locked. Your pencil's clip is really similar that mine. I've got some twist propell pencils, but their's lead size is all of bigger than this. Thank you for your help!
With regards, Lupo
This looks alot like some early Colleen pencils. The printing on the box really looks like Colleen box I have around somewhere.
Hi,
That's right, same design. It's becomes more than more interesting. My pencil is the european edition of the Colleen brand or they are corporated with an european partner?
With regards, Lupo