Maybe one of the most famous pencil mods? It is a hybrid between the S20 and the S10, thus the name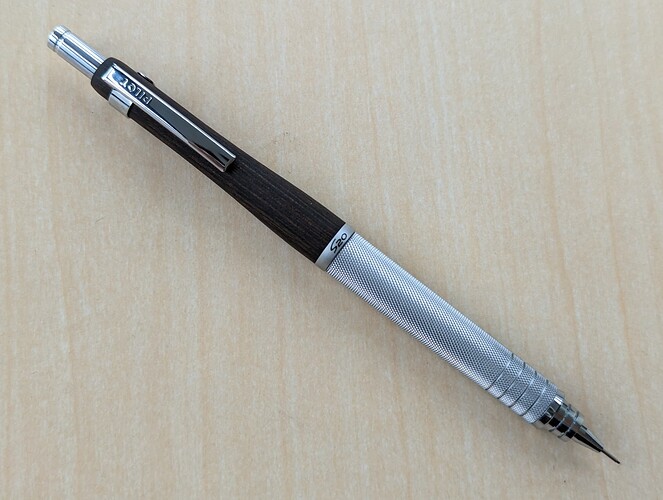 Mine uses the S3/S5 shiny tip and clip, and a different clicker cap as well. I built it in 0.4mm lead size.
Something that I wanted to do is polish the middle ring so that it matches the rest of the trim. However I think that the middle ring is brass and not stainless so I can't do this.
Any opinions?