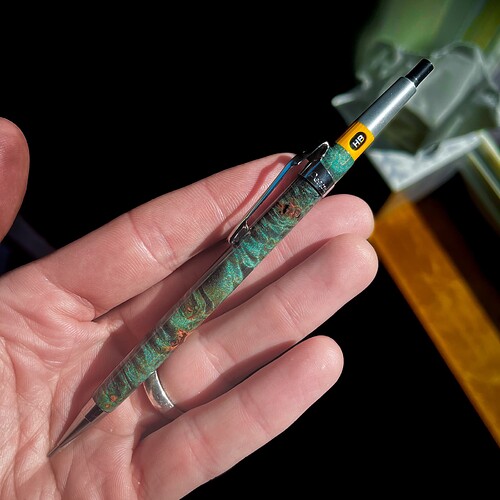 Here is a fresh custom PG5.

Website to purchase my custom pieces will hopefully launch by the end of the year.
Models:
Handmade Pentel P200s
Handmade Pentel PGs
Handmade Pentel Orenz
Handmade Pentel Metal Grip Orenz
Handmade 2mm lead holders
Handmade 3mm lead holders
Handmade 5.6 lead holders
Miniaturized Pentel P200s, Orenz. etc.
Custom handmade Pilot and ROtring models in 2023.