Here it is—more proof we'll never have "seen it all"
Very cool! It never ends.
Funnily enough, I did actually know about this pencil, it's just not commonly found. I knew because of this source (thank you nimrodd):
Ahh. I must have missed that one from the book.
The Gold is not in the book. And unless we can find a model number for it, it probably won't be in the next one next.
Perhaps there could be a section for unknown pencils that lack model numbers. The models in the section could change as information is eventually found.
Can you include it as an unknown variant of P115 (provisionally call it GOLD LTD 91)?
And I just got rid of the last Unknown Model…
I think that the policy on the book is that limited editions are not included. But I feel like these early ones are worth its place. Even the smash hybrids. I think it's okay to leave out all of the near-monthly modern limited editions though
WTF???
Is this a real P115 LE or a self-made bespoke? Btw does the 91 mean 1991 or serial number 91/100?
Let me explain briefly, yes, I am the Twitter user in the link (of course, I am not the one who owns that P115 in the picture).
These images are from a frozen account(もあ, @monmore). I don't remember him ever mentioning any of his other social accounts. He uploaded them around 2020, luckily I have saved 95% of them. Later l'll upload them here.
(The following content is 100% my guess, and I don't know more about these pens or his personal information than you do)
Some of these images are rare models, but there're even a few that go beyond ordinary imagination.This includes Rolly in red, Technopress of 300 yen version, PN105 in light blue, Sharplet of Disney verson and this special P115. Of course, P1004, Sharplet in Person's version and AYP301 are also impressive
From my impression, his captions don't look like an avid pencil collector, almost everything else on his account has nothing to do with stationery, and I remember one tweet talking about things like vehicles with Pentel's logo (I can't remember). Anyway, my guess is that he used to be an employee or partial owner of Pentel, or maybe a friend of these people.
When it comes to this P115, I tend to think that GOLD LTD 91 represents the limited 91 copies or the year 1991 (again, I don't know any more about this than you do).
I don't know the model number, but l think they all based on Q305 just like the Disney version mentioned above and others in the picture below. Btw, this Person's version can be found if you search ぺんてる person's or ぺんてる パーソンズ.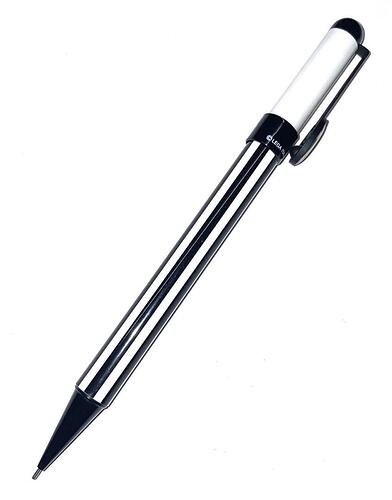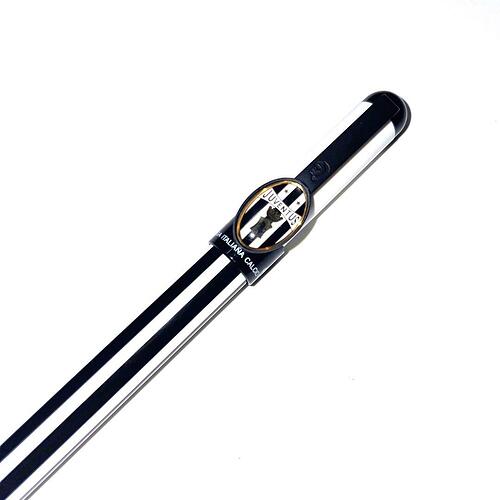 The red and black Injectos… the red PC25

Since I mentioned a special version Technopress, let me add one more picture by the way, it's from the Pentel fan meeting held in 2019(シャープペンファンMTG), how many special versions models can you find on the picture?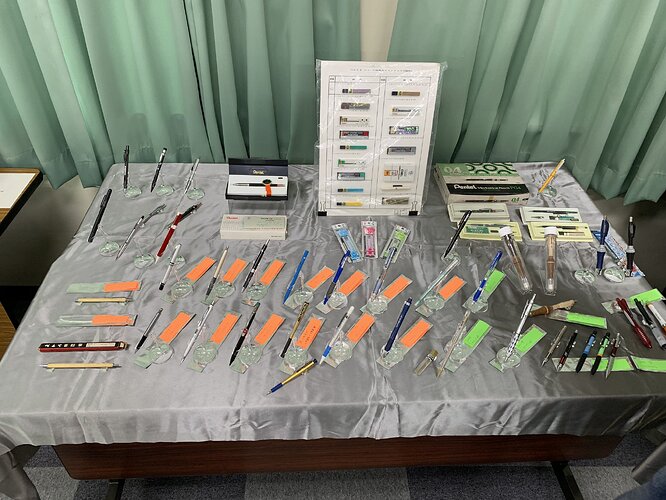 I just sold one like this on eBay. I have the entire set.
This is cool to see. I believe I am aware of all of those and thankfully have a good portion of them in my collection.
So glad you're on the forum, my friend!
In the photo at the upper left, the second row down, second pencil (next to the QX), it appears to be one of the watch pencils that @pearsonified picked up a while back.
The pencil above it is the PN305 (type 1) I have in the catalog, and of course the next row down has the QX (PN305 (type 2)).
On the third (?) row down, beginning with the Black Pel, the 3rd pencil appears to be the black grip version of the PSD5 (PWP15) that was shown in the 1980 US Catalog.