The PAW in PAW Patrol actually stands for Pencils At Work.
A clear H225 is just luscious.

These are the pencils down under.
I have a handful more of these H225s that I will be selling if anyone is interested. Going to throw some up on the bay of e.
I'm looking for a navy blue… so far I've found:
Clear
Yellow
Green
Maroon
Light Blue
Orange
Purple
I have a couple spare light blue and green
I need to see this picture!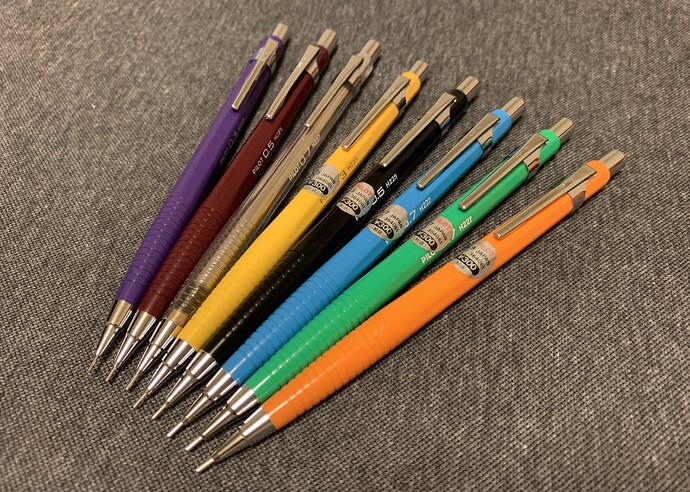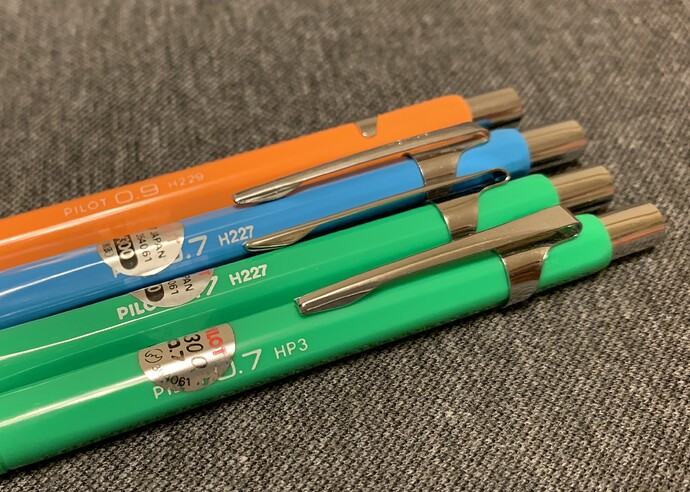 Here ya go! I forgot about the black 0.5.
I've actually seen and handled the navy blue H227 but it was not for sale…
These are such great pencils. Like the Pentel P200s but with a metal reservoir instead of plastic. So good.
My my my—these are glorious!
That mustard color is nice!
I just sold a mustard H229 the other day. @pearsonified 's favorite lead size.
Rumor has it that he loves the 0.9mm pencils so much that he keeps them locked in an underground bunker and never takes photos of them.
Is the mustard color similar to the 'orange' in my lineup?