There were 2 versions of the PILOT Sprinter. One had an attractive tear-drop style nose piece and full body length of "coiled spring" steel. The other version had a more traditional nose cone design and a plastic grip, which could be provided in a few different colors.
In all of the versions searchable online, I'd never come across a Sprinter with a coating on the coiled spring body.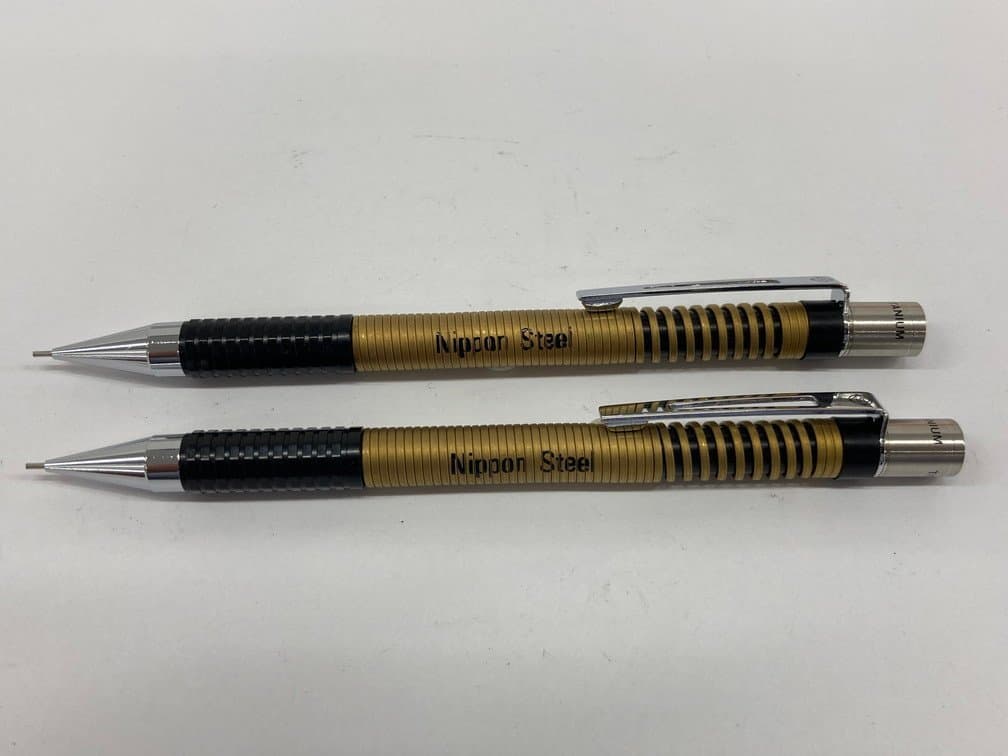 Perhaps when NIPPON STEEL commissioned PILOT to make a branded version of the Sprinter for them, they had a coating applied as well to make it look more like brass. If you look very closely at the cap, there's some additional lettering provided that's non-standard. All I can make out is "TANIUM." So my suspicion is that it's "TITANIUM" and the coating is perhaps capturing a shade of the titanium made by NIPPON STEEL… providing the pencils haven't suffered a uniform color decay.
Here's my lame attempt to digitally remove the NIPPON STEEL name.