I saw someone on the Reddit sub say that the metal grip Orenz nose cone is not compatible with the base Orenz. So I made this comparative image to help illustrate it. There may be a sizing flaw here, due to the way images were provided over on Amazon. But they're usually very consistent in their stock photography, provided by Pentel (presumably).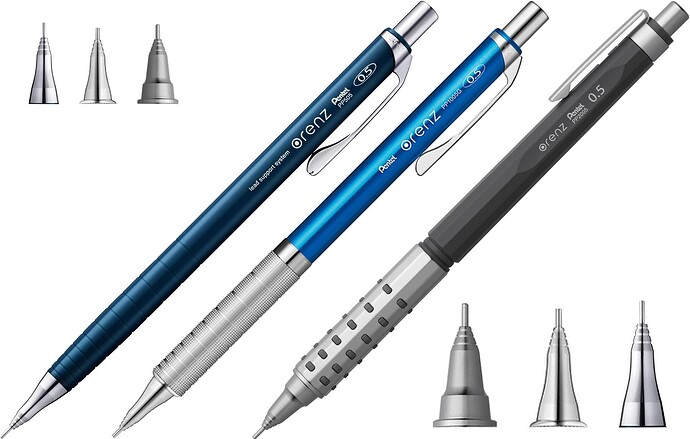 Certainly the AT model has a notable difference. Based on how the nose cone meets the metal grip on the body, the nose cone looks like it has a flange on it. Again, might be a flaw due to sizing. The nose cone shape looks nearly identical, save for a pipe length difference.
Anyway, if anyone here owns all three, would be super cool if you could take a high resolution photo of the 3 nose cones removed and set up side-by-side!