PD505 Clic Metal Automatic Pencil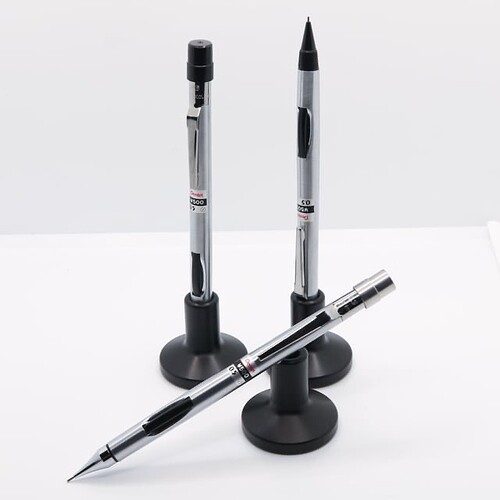 Here I am testing out how we can set some of our posts to be more like wiki pages.
The Pentel PD505 was released in the early to mid 1980's and is a metal coated version of the popular Pentel Clic/Quicker Clicker PD345.
These pieces are pretty rare and as far as we know they were not available in the USA.
@Heath was able to confirm that the body is not metal but plastic with a stainless steel metal finishing. Think of it like a stainless steel colored wrap.