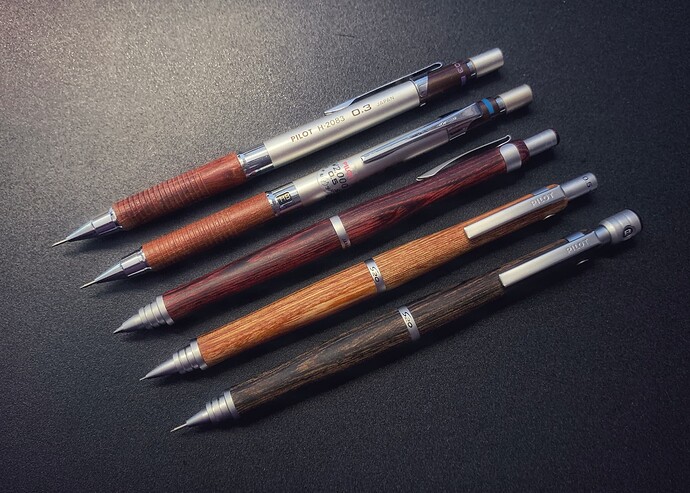 Do you remember the first time you found out that Pilot had higher (and lower) grade versions of their H-108x series drafting pencils?
The lower H-58x had a plastic upper but basically the same features.
And the higher H-208x came with real wooden grain grips. No question, I wanted these right away but the sky high prices made me reconsider other priorities instead. After a while, I circled back and eventually got hold of the 0.3 and 0.5 in separate auctions / Mercari listings.
The pair are pictured here with their Pilot progeny, the resin embedded wood designs of the s20 series, amongst which I included a brown 0.5 refitted with a set of 'normal use' cone and knock that was produced between 2007 - 2009.