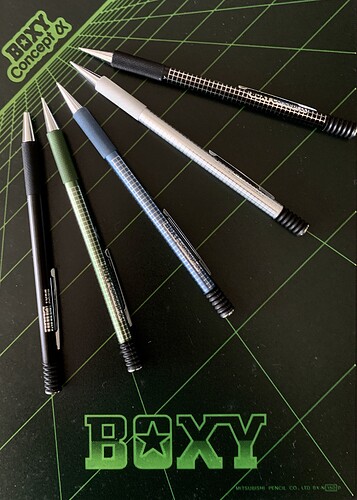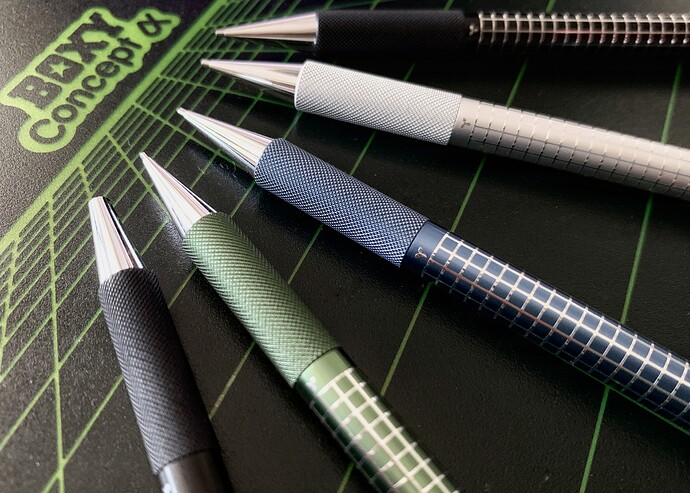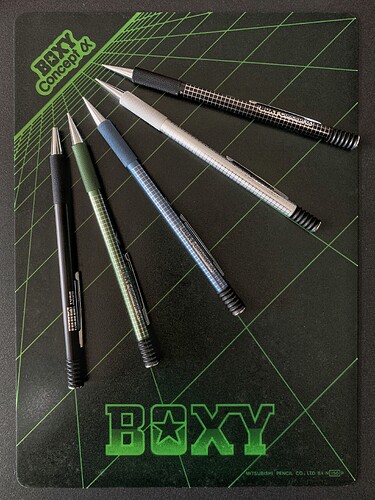 My first thought when I laid eyes on one of these: A Smash that has a metal body and knurled grip!! Double win!
And my first one was pretty beat up: A Honda City variant with a worn out grip (not in pic). These 4 BOXY came along years later. But finding the ballpoint was the topper. After lots of searches, I t found a box shot that listed the model number for the sharp: M5-1007.
On to the next BOXY!