There are too many variations of this… but the 88 catalog that @pearsonified shared lists a 700 yen HY-70S 'Young Conbi' (Conbi = コンビ = short for Convenient') with similar clip, cone and stepped ring. The catalog shows a metal upper and plastic lower.
The model before the price increase in the early years should be called H-305.
Thanks.
Do you know what catalog year that image is from?
and do you know if they were sold outside of Japan?
I don't know the specific model number, but I do know the pipe slide pictured here is something of an outlier in the Pilot catalog.
There are similar-looking pencils that have squarish barrels near the end cap, but these all have fixed sleeves.
Other sliding sleeve models are either short with a flange near the end cap or else 0.3mm with a "diamond ring" joint (the joint piece is faceted and gives off a sparkle).
But this particular sliding sleeve is 0.5, all black, and does not have the squarish barrel near the end cap. I do not think it's precisely the H-305 shown in @tfhs' catalog image above, as the nose cone includes 2 grooves, and the barrel does not feature the "0.5" etching above the ring joint.
So I think it's an earlier model, and the relationship between the two is similar to H-2005 and H-3005
I think it does include the etching – very faint, but I can just make it out…
This is the most important link in pencildom right now

I love seeing the displays on the last few pages.
Terrific resource! Nice to see clear, well aligned image captures of the catalog pages. Are there more years available for PILOT?
The father and son wearing pilot caps…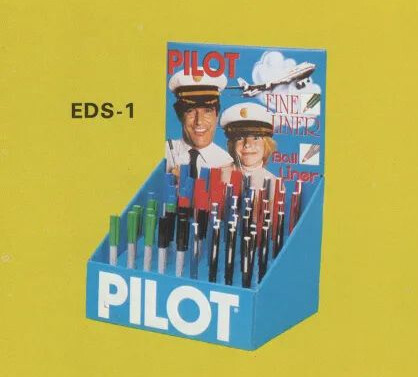 Also… "wytebord"? Where in the heck did they come up with that!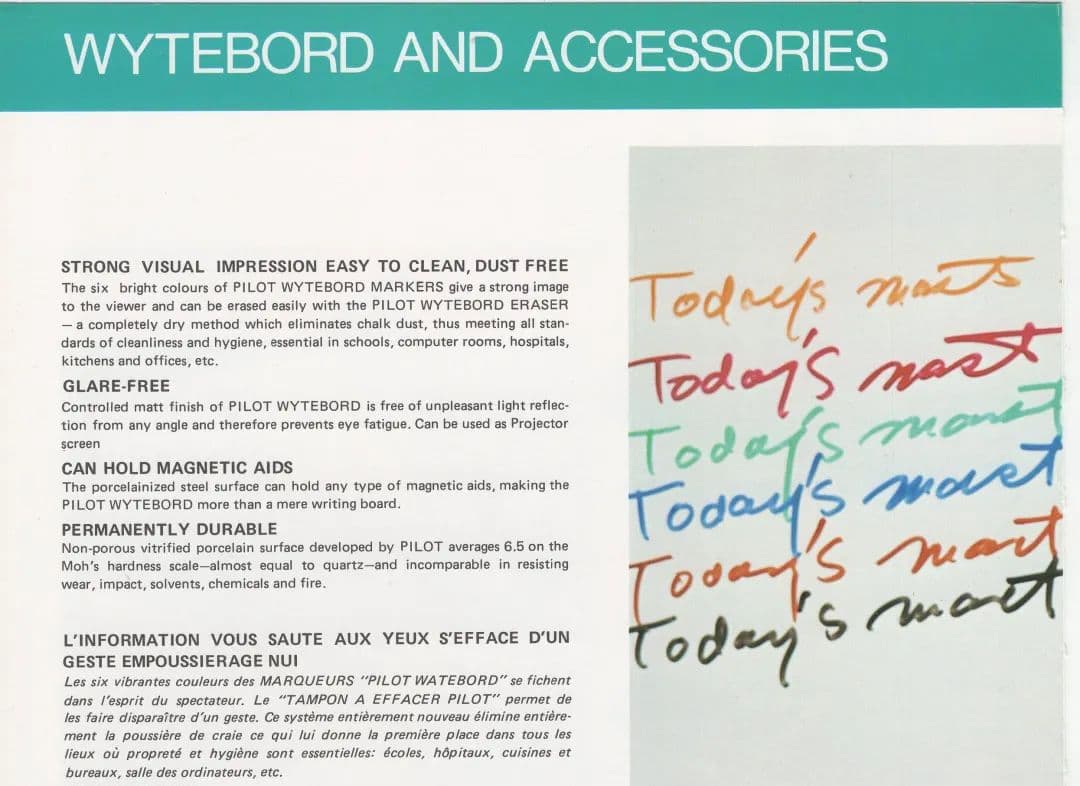 Did Nancy actually loan her mug for the photo shoot?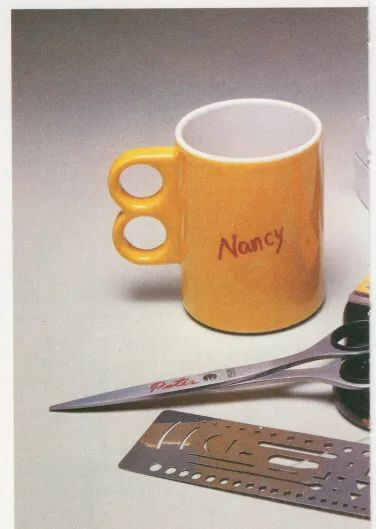 But I have to say… I'm having a VERY hard time believing this one: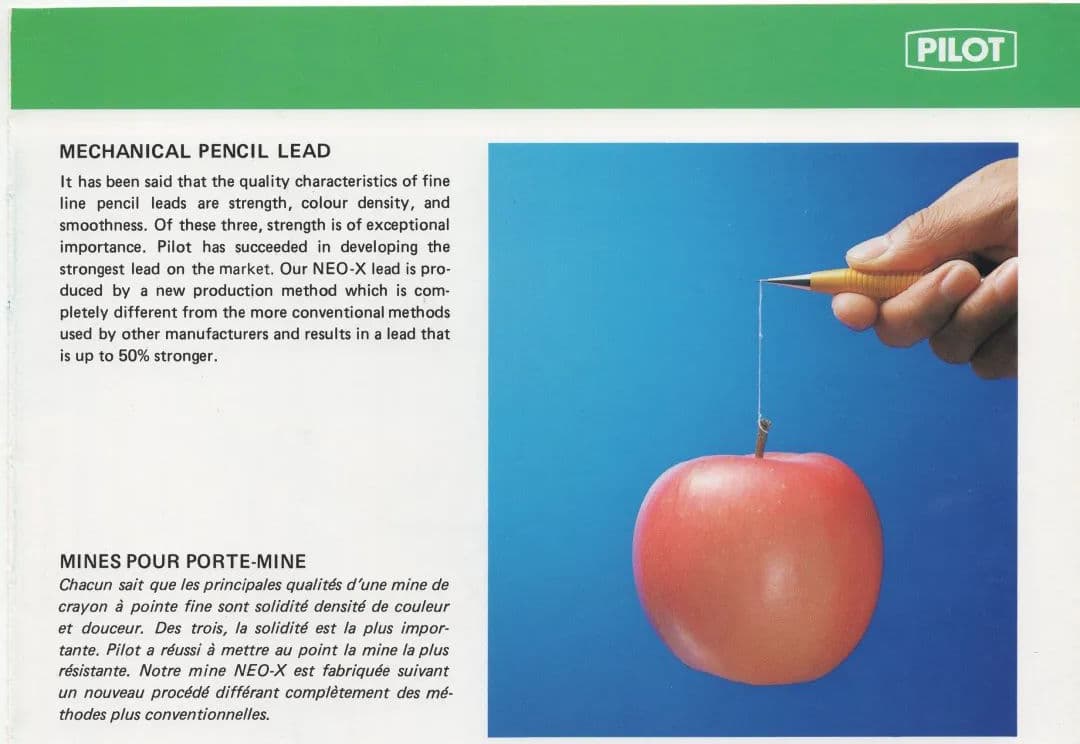 Pretty sure you can recreate this one for us.
Because you can't trademark "Whiteboard".
No more PILOT. But there are also TOMBOW and some Chinese catalogs.
Oh my.
See you all in a few days.

I don't understand why there would be an impetus to use a trademark here. "White Board" is just another product category, AFAIK. Making up a name like that just looks… weird!