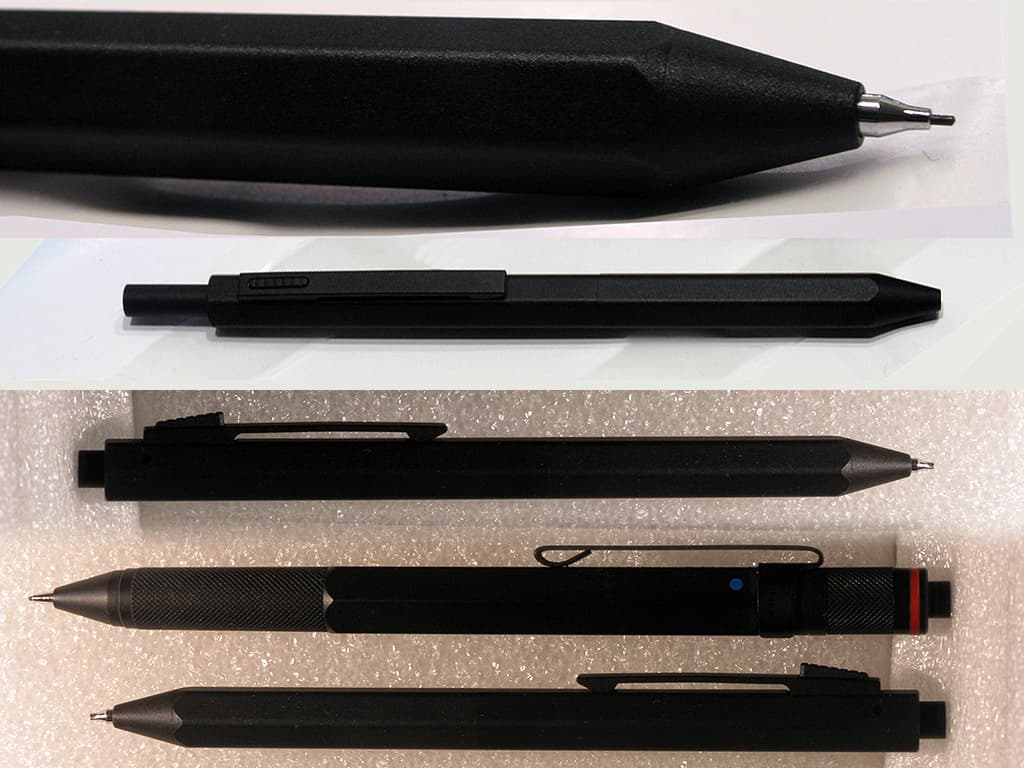 I bought this 2+1 multipen 6 years ago. It was one of those random chance things. The seller photos looked good and I was really intrigued. It reminded me of rOtring and also PILOT. But there was no brand name on it. No markings at all, in fact.
In the photo above, you can see a rOtring 600 Trio included, for size comparison purposes. This unknown multipen is a little shorter. It has a brass core but some kind of outer plastic shell. Gravity selector control. It's nicely precise. It's very minimalist. There is a very tiny dot for the red D1, and a shiny black dot for the black D1. For the pencil, there's a shiny black dash. The refills that were included are very fine, needlepoint tips. No branding on them either.
Has anyone here seen one of these before?