Don't tell him.

Nevermind, I already saw!!
Not the smartest move on their part but I'm staying out of it.

It's complicated.
A lot of small subreddits are still going. I guess it's the popular ones who are poised to wage a fight and have closed up.
PoliticalHumor is a major sub, and they've come back though.
It seems that now they totally restricted access to reddit from any of my IPs (not even just to look).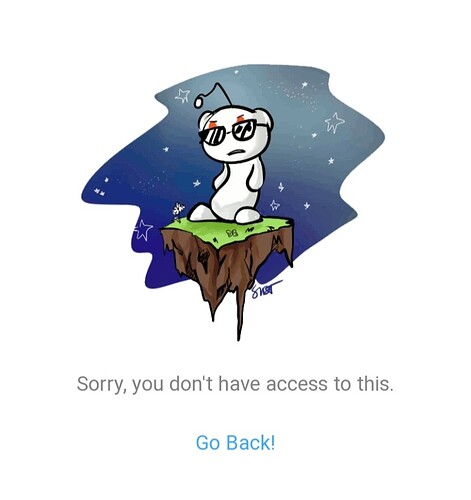 Man, you get banned from everything.
We better keep an

on 🫵🏻
Maybe you should. For now I only have two knockology accounts, maybe I bought a pencil from myself and didn't pay for it and didn't send it to me either. By the way I'm selling this REG, interested people please send a PM to my other account (you haven't heard anything from me).

Were you a mod on the subreddit?
I've not really browsed around Reddit much these days other than a few subs of interest. Some have come back after the Reddit API fee escalation, but I'm finding r/mechanicalpencils still not working. Frankly, I think knockology is going to be loaded up with enough subscribers that if the MP sub comes back, it'll never really recover.
A couple of years ago I created r/portaminas (mechanical pencil in spanish) but it never really took off.