Maaaaan that 925-35 is gorgeous. My favourite colorway next to the Oeste white and gold. I've never pulled the trigger on it a few times, but it's always been a tad pricey.
I got a surprisingly good deal on that one.
LION No.3130 is an absolute treat

All-blue Staedtler Microfix SL is a cool piece to have

Although the dry hairline kinda finish is slightly uncomfortable for me, I agree it is a cool pencil to have.
New crop
shiny stuff warning.
About the first from the left, I sacrificed an old mistral to replace the tip.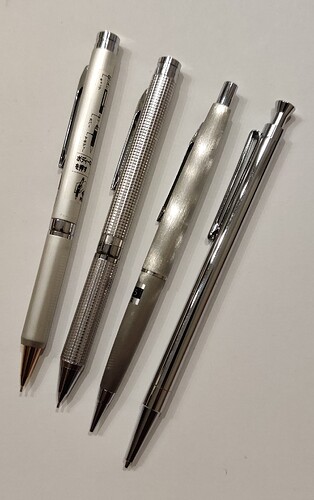 The 3rd piece—the Newmain Hairline—is extremely badass