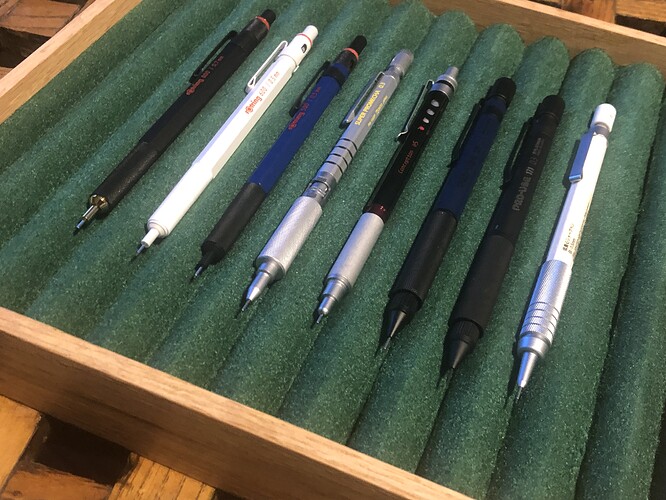 Here are my drafting pencils. I use these when a ruler, T Square
or stencil is involved.
Left to right:
Rotring 800 in 0.7mm
Rotring 600 in 0.5mm
Rotring 500 - 0.5mm
Ohto Suoer Promecha 0.3mm
Ohto Conception 0.5mm
Platinum Pro use 171 -blue 0.3mm
Platinum Pro Use 171 black 0.3mm
Muji low center of gravity 0.5
Of all these I like the knurling on my Spoke 6 the best.
The snork system on the Pro-Use 171 is interesting but I get better results with 0.3 using my Orenz or Orenz Nero.
It's a good second, but I'm only showing my knurled grip drafting pencils here.