Dear Knockology Community,
I hope this message finds you all in good spirits. As some of you may remember, last year I set out on a journey to create my very own line of mechanical pencils, which was to be housed under the brand name Knockologist. This venture began with a lot of passion, patience, and precision, hand-turning materials such as wood, resin, and hybrid substances into remakes of widely-loved models including P200, Orenz, PG5, rOtring 600, as well as 2mm and 5.6mm lead holders. The intention was to establish a foothold with these known designs, and over time, introduce our own bespoke and proprietary models.
Alongside the pencil-making initiative, I had a vision to solve a problem that we, as collectors, often grapple with: devising the perfect way to display and store our cherished collections. I made some good progress in designing out some display and storage solutions and identifying manufacturing resources. However, after much thought and a review of my broader professional portfolio, I've opted to reorient and focus my energies into other thriving ventures. These are primarily in the tech sector, my creative agency, and a new jewelry design company.
In light of these changes, I wanted to inform you all that www.knockologist.com will soon be retired, and the Knockologist logo will transition to Knockology, albeit with a minor update. Below, you will find a preview of how the subtly updated site will look.
I want to extend my heartfelt thanks for the unwavering support that each one of you has shown to both Knockologist and this incredible platform, Knockology. Although my pencil-making journey has taken a different turn, I remain committed to this community. I look forward to continuing our shared passion for this space and working together to make this forum an even better place for us all.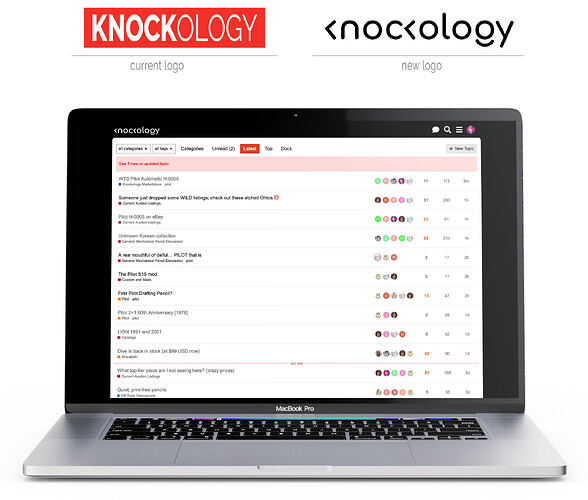 P.S. I need to make Knockology t-shirts. That would be