I just received some pencils from SingaporeMechanicalPencils, purchasing them off the Facebook group "Mechanical Pencils Collectors sales & trades".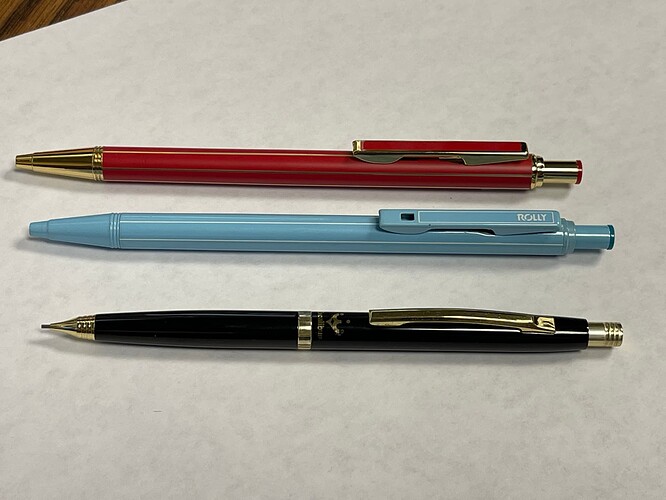 The top is a PC365 Clicsharp; middle is a PC215 Rolly and the bottom is the PX22 (0.5mm) Excalibur.
I purchased the PX22 to put in my pen/pencil roll in my backpack. It is my favorite of the SG/Excalibur Crown style pencils. I just love the gloss black and gold trim.
I purchased the PC215 because I had never seen that color before, and this model (& the PC265) of the Rolly/Clicsharp is my favorite.
I picked up the PC365, because I did not have one of those, although I do have the PC315 Rolly in black w/ gold stripes.
He also sent me a pen & pencil set that I don't recognize and can't find a make on.