This a great gift for someone whom you'd like to introduce to modern affordable Japanese pens. Great for kids, too.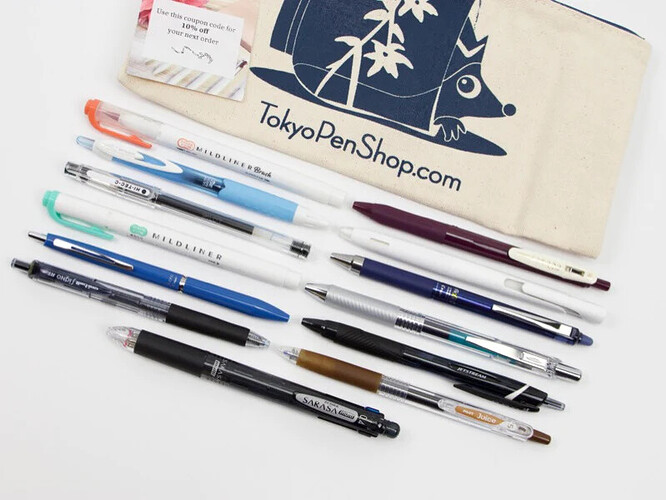 these are a good way to get started. JetPens has something similar, bu without the bag (I think).
They do have some interesting selections - like this one - good golly!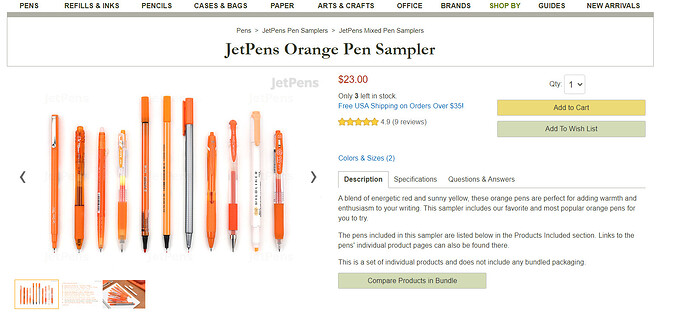 (im a sucker for the color orange)
EDIT: forgot the link to JetPens
Yep that's a good one as well. I just like supporting Tokyo Pen Shop as much as possible. Gotta keep her open.
yeah - they are great. I bought several from them over the last few years.