I enjoy all kinds of foods for breakfast. Including pizza (

), when the opportunity presents itself.
But one of my greatest breaking fast joys is cereal. I have a whole routine of combining all kinds of different cereals together, adorned with dried fruits, seeds, nuts, fresh fruit, and banana. To enjoy this highly stacked meal, I usually have it in a deep bowl… but the last but not least essential is a good spoon.
Every household in the industrialized world has flatware. Gotta have your forks, spoons, and knives with which to eat. But when you get a set of flatware, there's no way to select different designs within the group. You love the forks, but the knives and spoons are "meh." Or the reverse. Well, I am one who is NOT dedicated to using the spoons that came with my flatware. The ones I have are OK. Usable for sure. But… I once by chance came across a flatware set that caught my eye. The brand is Dansk and the model line is Parallel Diamond. Now, their knives are pretty good, but their forks are not quite to my liking. The shape and thickness doesn't appeal to me. But the spoon? Divine. It's gorgeous. I love the shape of it, the weight, and the tapered thickness. Everything about it makes it the ultimate cereal spoon.
So without further delay, here it is: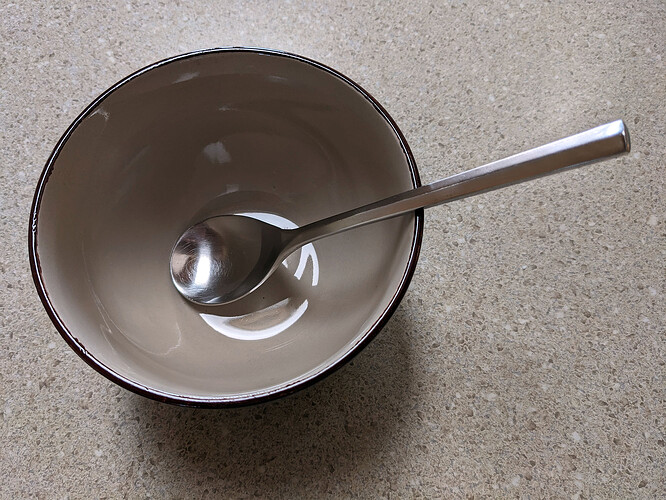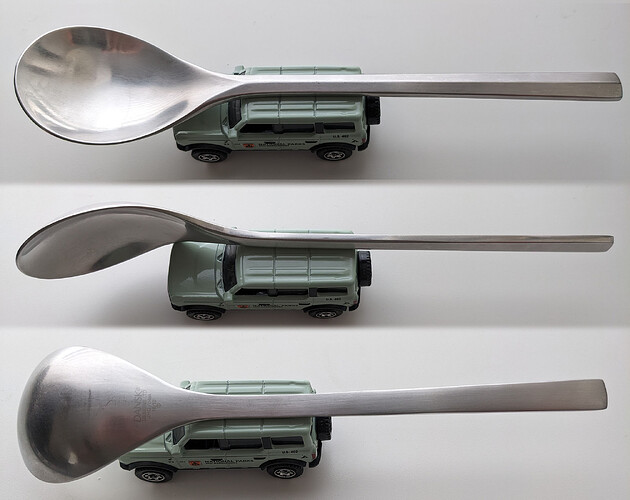 Do you think I'm nuts?