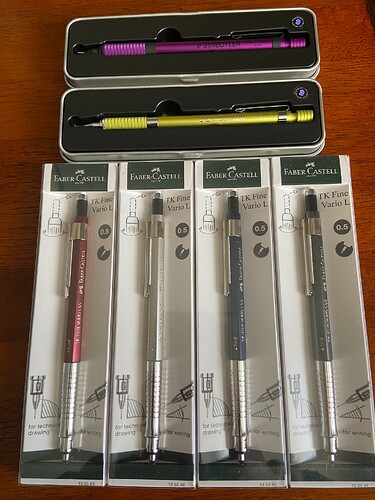 Introducing Dark Violet and Soda Lime.
Also pictured are some new colors of Faber-Castell TK Fine Vary L.
Where did you score the purp and soda lime from?
That dark violet is gonna be the first 925 LE that I'm gonna buy.
I ordered straight from Korea. I used Gmarket, shipping took a long time but was cheaper overall than ordering from aliexpress.
Omg, 2 rabbit holes in one post: FC starts the color game, and Korea proxy …



How long till FC releases their first TK Fine Vario L all black limited edition?
That would be great!! Fabre-Castellated makes some good looking pieces.