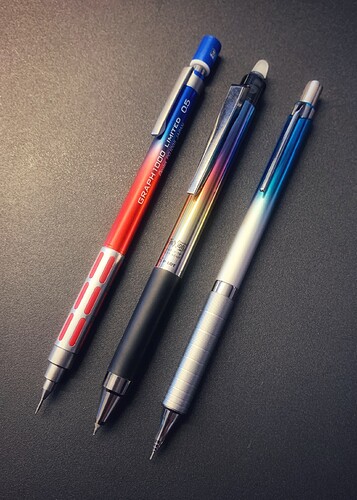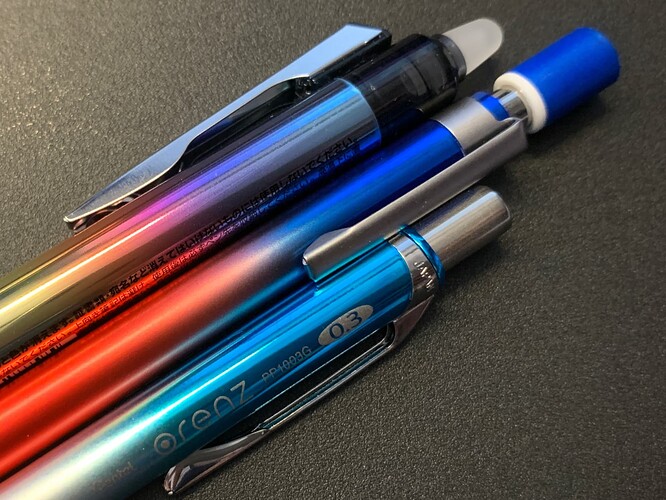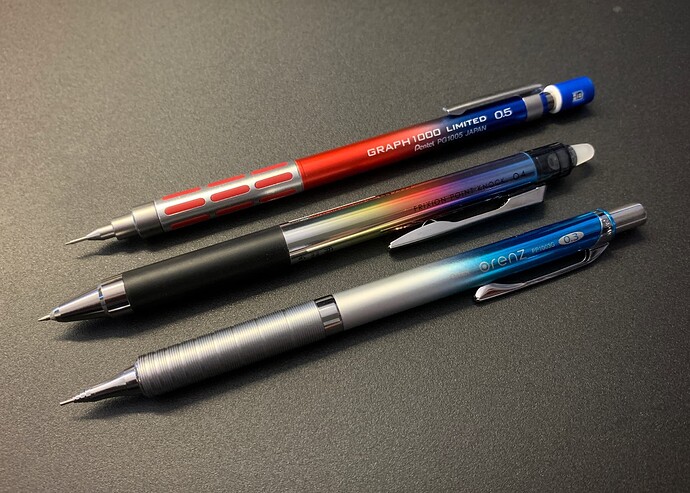 My current combo of the week, featuring various metallic gradient models. Since I don't own any 'machined pens', it took me a while to find a suitable ballpoint to pair with any of my pencils.
The Orenz Metal Grip is part of a 'gemstone' themed series that had gradient colors in yellow, black, purple, blue…
Oh, and… first post. Trying out the UI and markups.