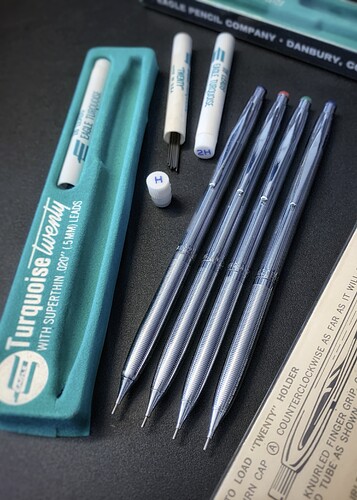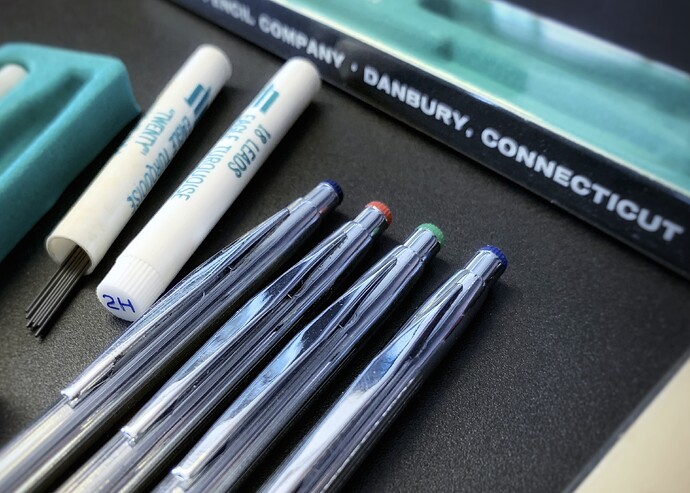 I've been bingeing on Eagle / Berol for a while and bit the bullet to seek out the color 'button' variations for the 'Twenty' Holder… their first foray into 0.5mm territory.
The beautiful chromed design is reminiscent of the Pentel PS1042/5 and also the matching 20μ silver plated ballpoint. Mechanically it is similar to the fabled Uchida Drawing Sharp series.
However, twist mechanisms that fed super fine leads from the front were soon overtaken by more effective 'automatic' click-advance designs. I'm just glad these got made.