No guy is complete without at least one pocket knife. Doesn't matter how big. Even a tiny pen knife by Victorinox is a valuable tool that comes in super handy.



I really enjoy knives, especially this golden age of artisans and massively improved production out of China, that is bringing forth a dizzying array of choices. It's mind boggling! You think pens & pencils are a rabbit hole… knives are a whole other hole to get sucked into.
I'm no knife aficionado, but I've learned enough to know of some good brands. Kizer is one of those mid-tier brands that is producing some fabulous cutlery. Really well thought out designs and excellent quality. ANYWAY, they're celebrating a 10th Anniversary and so there's a sale going on. Some knives are reduced by 50%! Some really nice deals to be had.
Last year when Chicago Cutlery was having a blowout sale of some discontinued Kizer models, I picked up a Wanderer. It's a gorgeous design that has a "Spydiechef" (Spyderco) vibe about it.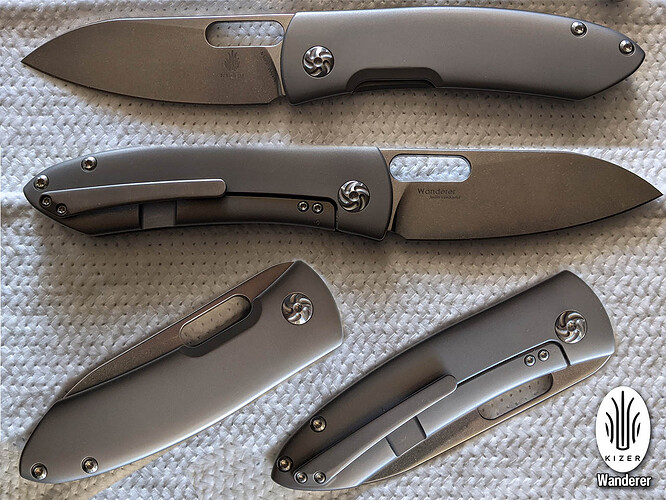 This was a $249 knife and I got it for $85 shipped. The quality is absolutely superb. When you look at reviews online, you can find hundreds of them about Kizer knives, most with positive ratings.