Tangerine dreams in graphite beams!
My gracious I'm lame.

That's creative - i like it. I was trying to come up with something clever, but it turns out there is no colloquial term to define a bunch of oranges short of "a bunch of oranges"

Yes. It's surprisingly a pretty nice pen.
I'm a sucker for orange anodized anything
If you feel up to it, try for an orange Alessi Pens AP101. It's made by Mitsubishi. Excellent mechanism and nice design by Hani Rashid.
this? I like it!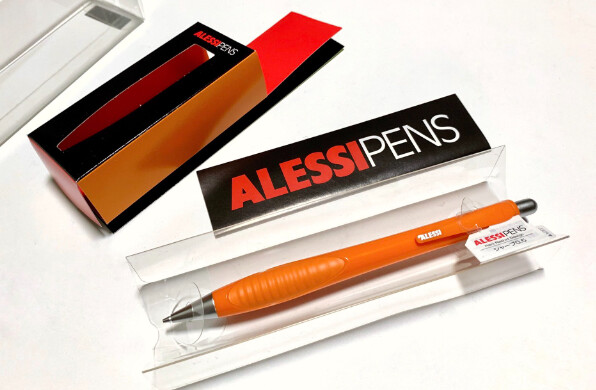 The Colleen Jib and the Rhodia Script are stand-outs
I was positively suprised by the quality and weight of these pencils.
thats a nice one for sure.
indeed. The Jib was one of my first vintage pencils. The Rhodia Script is really growing on me. I have been using it at work for a few days and I'm really enjoying it. It is hefty though…
I was a bit reticent to pick up a Rhodia Script because of the weight, but I have to say, I really like that black/orange combo. Great group you've got there.
Orange d'écriture!