Get yer heads out of the Pentel pit, yer lot! Treasure!
You like? These don't do much for me. I kinda like that pencil design, but I don't have clarity as to which CdAs come with 0.5. I feel like CdA pencils are predominantly 0.7, and that's a hard pass from me every time.
Alright, that IS pretty cool. I appreciate innovative mechanisms

Cool, I didn't know about the hidden mechanism (altho I have 2 or 3 of the 0.5 Fixpencils). I don't like the fixpencils sooo much, but the vintage 0.5mm versions are quite pretty.
Well, I'm still looking for the third variation of the nose cone, the one with straight knurling. If you have one that you're willing to let go of, please let me know!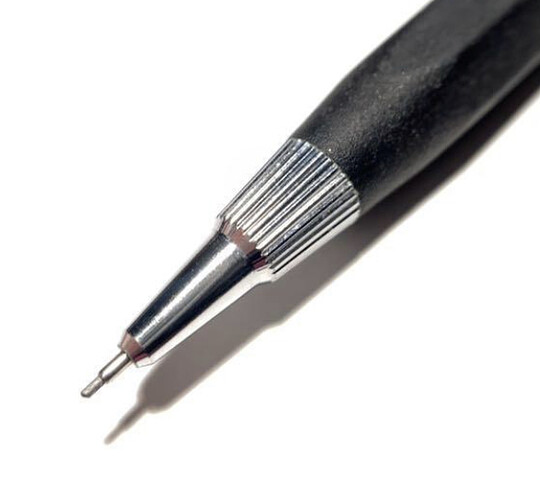 I was sure I had a photo of my Fixpencils, but I don't find it. So I don't know what I have

If I find them, I will check if I have it (or have it twice, resp.) …